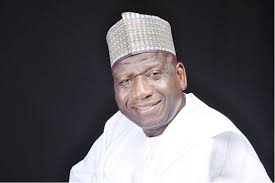 Sani Yabagi Yusuf
Political Party:
Action Democratic Party (ADP)
Alma Mater: Columbia University / Harvard University
Occupation: Energy and Oils Expert, Engineer, Politician
Age: 68
Presidential
Yabagi Yusuf Sani, known mostly as (YYSani or Jakardan Nupe) meaning Ambassador of Nupe, (born 1 July 1957) is a Nigerian politician, Energy and Crude oil expert and is the current National Chairman of The Action Democratic Party (ADP). He was a presidential candidate in the 2019 Nigerian general election. Yabagi started as an administrative officer-depot chief in (PPMC Depot) Kano in 1980 under Nigerian National Petroleum Corporation.
Sani began his political ambitions in 1991, he was also a founding member of (ANPP), and member board of trustees of All Nigeria Peoples Party (ANP).
In 1999, Sani was the candidate of All Peoples Party (APP) in Niger State for the governorship election, he was also the financial secretary of the then Nigeria Liberal Convention (NLC/NRC), he was the North Central presidential coordinator of Alhaji Bashir Tofa in 1993. In 2021, Engr. Yabagi Yusuf Sani of the Action Democratic Party (ADP) emerged as the new national chairman of IPAC, taking over from Dr Leonard Nzenwa. Mgbudem Maxwell from Accord Party (AP) was elected Deputy National Chairman of the Council, while Alhaji Yusuf Dantalle of the Allied People's Movement (APM) emerged as the National Secretary. He was declared as the ADP presidential standard-bearer at the Special National Convention of the party on Tuesday, May 31, 2022, in Abuja, Nigeria.
The Chairman, ADP Electoral Panel, Mr. Tasiru Abdulrahman, said that Sani was chosen by consensus. He confirmed that Sani was chosen after he was screened and confirmed to have met all necessary requirements for the 2023 presidential election.