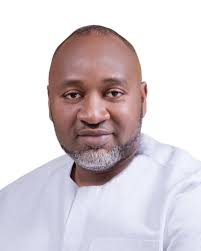 Kachikwu Dumebi
Political Party:
African Action Congress (ADC)
Alma Mater: Benin Demonstration Secondary School
Occupation: Businessman and Politician
Age: 48
Presidential
Dumebi Kachikwu is an entrepreneur, politician, businessman and also a well-loved philanthropist. He is also a media entrepreneur – Chairman of Roots Television Nigeria. Dumebi Kachikwu has built a long and prosperous career as a businessman within numerous sectors, mainly media/telecommunications, agriculture, and construction.
He leads Netlink Technologies and regularly collaborates with other leading companies within the tech industry in order to drive technological advancement and accessibility to people from all over the world. Born on December 20, He attended the University of Benin Demonstration Secondary Scho