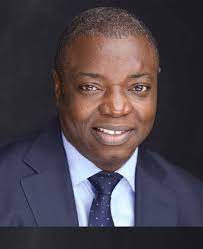 Ado-Ibrahim Abdulmalik
Political Party:
Young Progressives Party (YPP)
Alma Mater: University of Southern California.
Occupation: Business man
Age: 58
Presidential
Ado-Ibrahim Abdulmalik is a Nigerian born business and politician who is a Kogi Prince and the founder of Bicernergy. He is the presidential candidate under YPP.
He studied in the US and the UK where his area of study was mainly Automobiles. Prince Malik, educated at a private school in England, graduated from a British military academy, and is the holder of a master's degree in marketing from the University of Southern California.