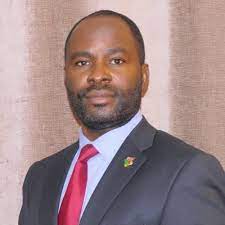 Adenuga Sunday Oluwafemi
Political Party:
Boot Party (BP)
Alma Mater: Northwestern Oklahoma State University / Pace University
Occupation: Businessman and Politician
Age: 48
Presidential
Mr Sunday Adenuga (Sonny, as he is fondly called) is a businessman and a Risk and Control Leader and Expert from Ogun state, South West Nigeria.
Sonny has led successful change adopting technology to deliver social justice where required. Sonny's academic qualifications include among others, diploma and degrees in Mathematics; Statistics; and Project Management as well as other professional qualifications.
Sonny's goal for running for the office of the president is to develop Nigerians and Nigeria. In the past years, Sunday Adenuga have been working to create a leadership framework that will bring the best out of Nigerians.