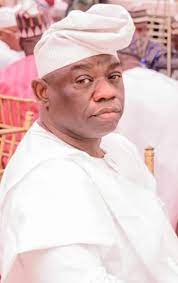 Kola Abiola
Political Party:
People's Redemption Party (PRP)
Alma Mater: Berkeley / Colorado State University
Occupation: Politician
Age: 60
Presidential
Abdul-Lateef Kola Abiola, born July 1, 1962, better known as Kola Abiola, is a Nigerian politician. He is the presidential candidate of the Peoples' Redemption Party (PRP).
Kola Abiola was born in Abeokuta, Ogun State, where he grew up with his siblings. On April 14, 2022, he declared his intention to contest the 2023 presidential race under the platform of the People's Redemption Party, PRP.
Kola Abiola went to Berkeley and then Colorado State University, where he obtained a Bachelor's degree in Finance and an MBA in Business Administration.