The Nigeria State House of Assembly plays a critical role in the development and implementation of policies which makes it a vital component of our democracy. 
At Civic Hive, We analyzed seat structures per state and according to gender.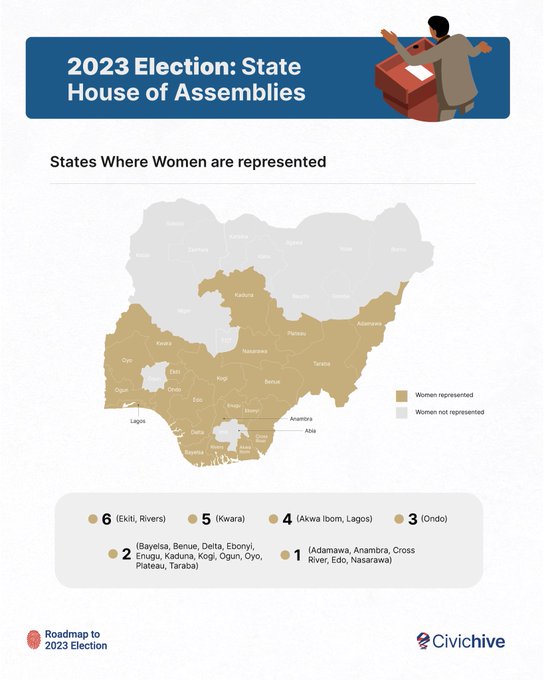 Below, the map shows where each political party has dominance at each SHoA seat. Does party dominance in a state translate to better governance and development?
At the regional level, we took a look at party dominance per region and state. This shows the number of State Assembly seats won by each political party represented.
Thanks to @Tracka PTOs for their support in collating some of these results.