Elections into the 10th Assembly are almost completed with two outstanding results yet to be announced. Below is what the house will look like at the inauguration.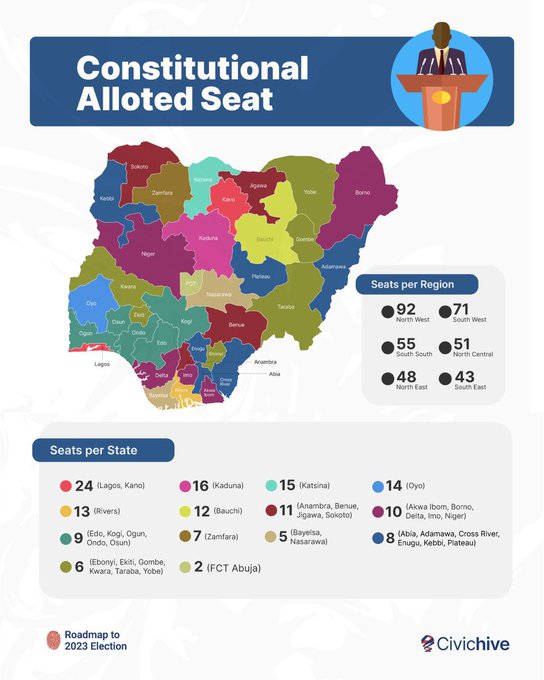 In case you do not know, The number of Constituencies per State varies since population strength is the criteria used to determine the number of each State's Federal Constituencies. 
The map below shows the constitutionally allotted seat per state.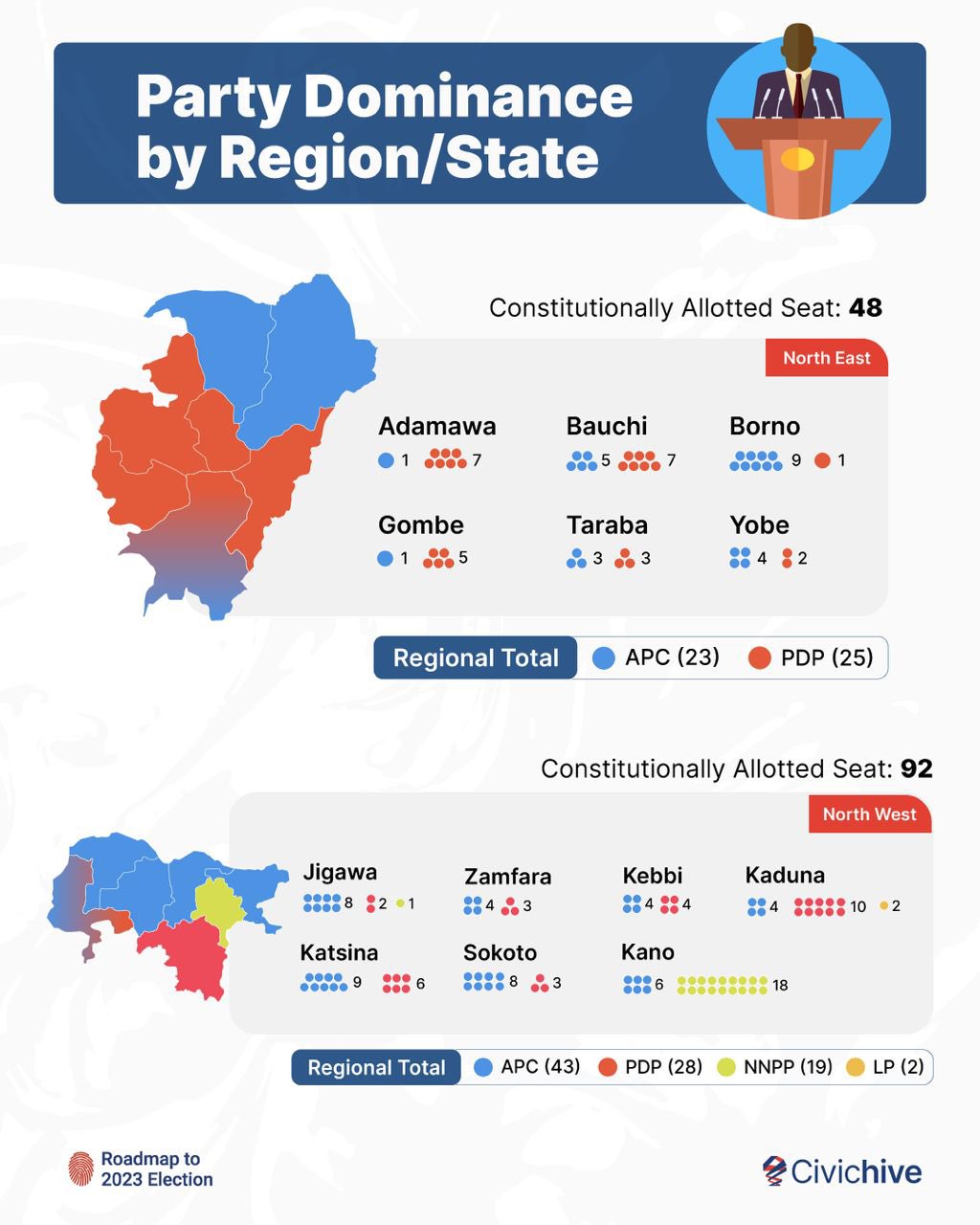 A further breakdown shows party dominance across regions and states. The election into the green chamber is not over yet as two federal constituencies in Imo & Akwa Ibom States are yet to be filled.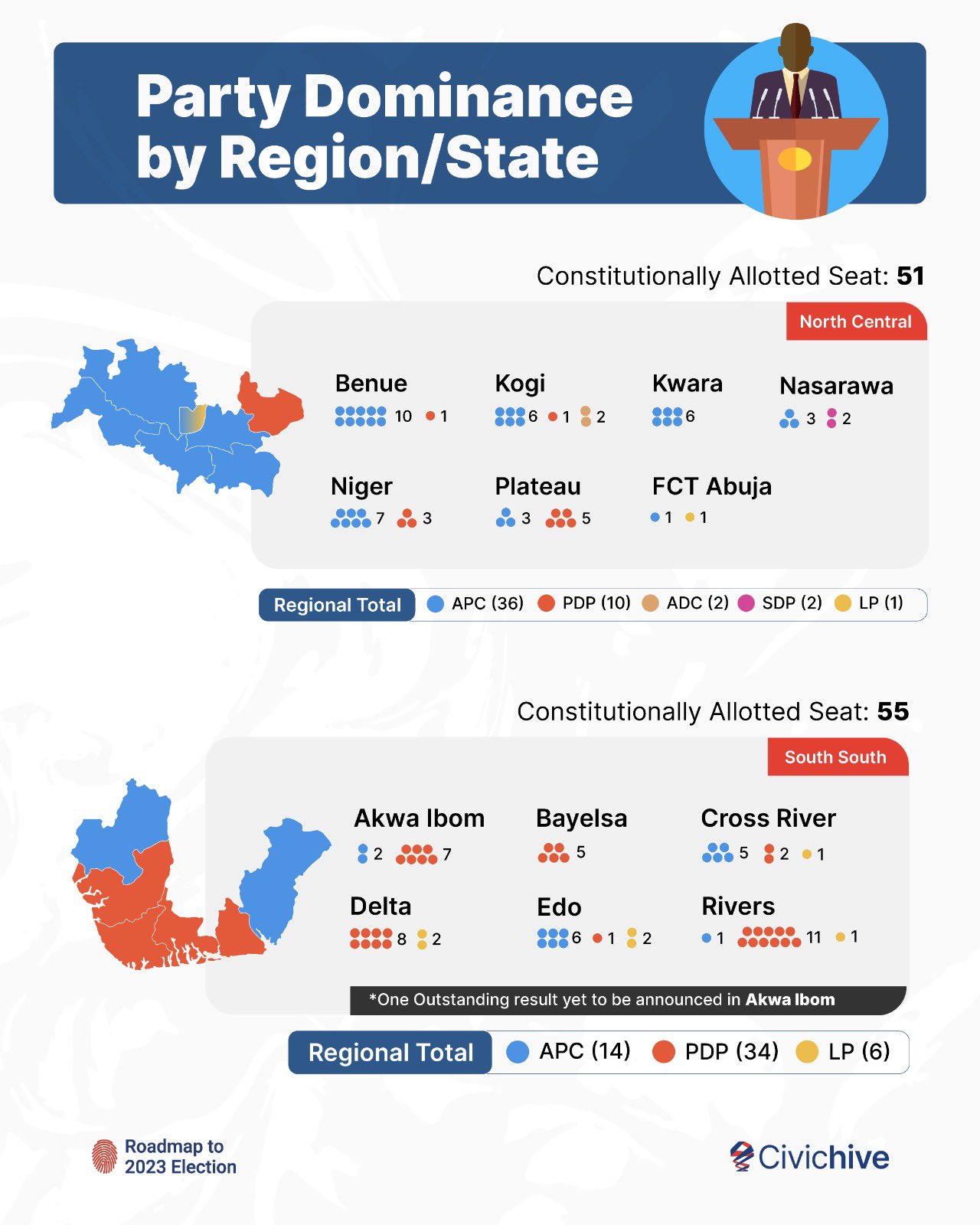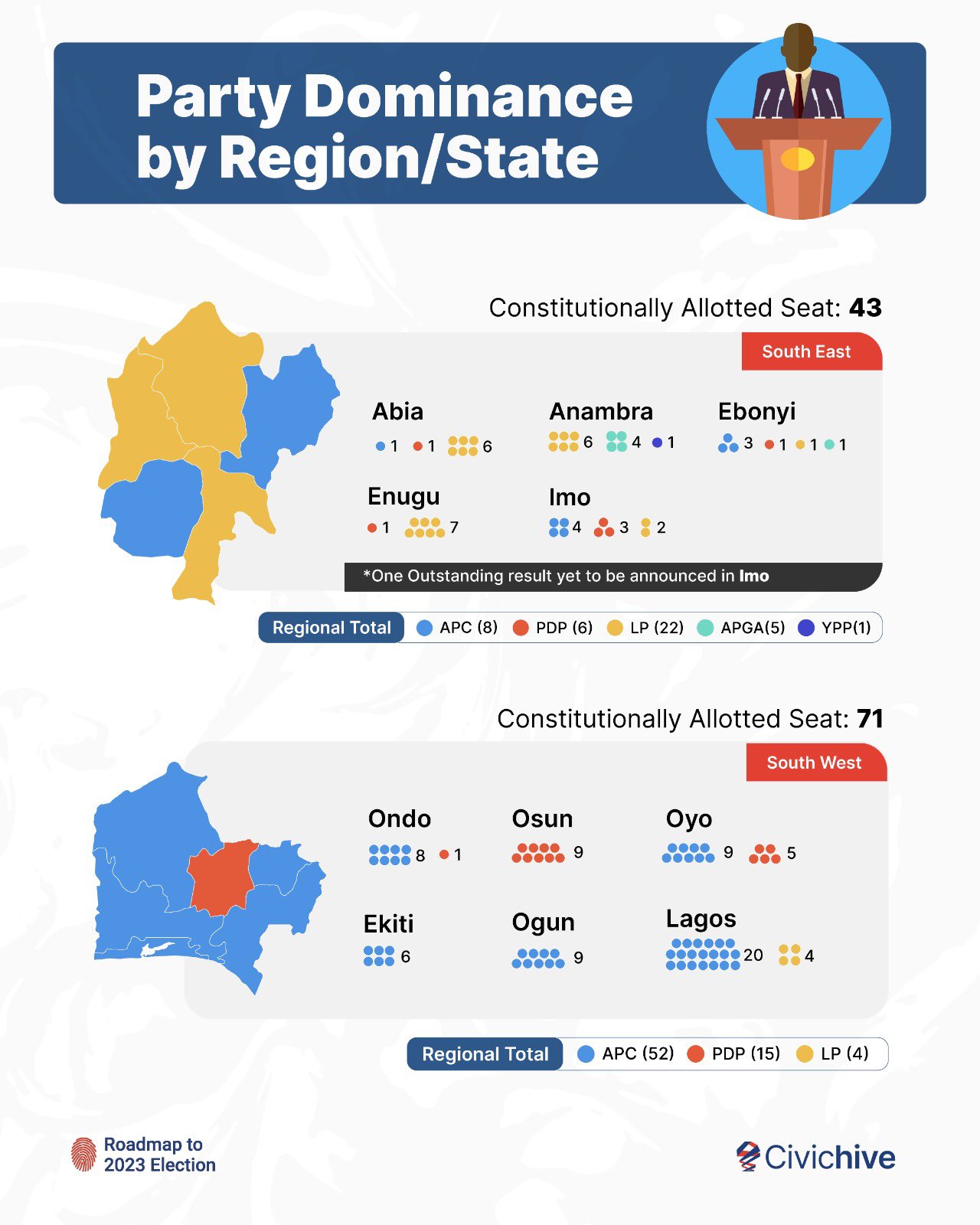 The National Assembly is constitutionally vested with several functions.  Prominent among them are lawmaking, representation, oversight, and a host of others.
#AskQuestions #GetInvolved