This current administration which started in May 2019 is gradually coming to an end, and what a way to end it, what are you queing for is the latest slang in the country, fuel, money or PVC? As if the challenges faced were not enough, the citizens are going through series of challenges under this administration which I will like to see changes on in the next administration. This article will be sharing insights to our incoming president on how devaluation of Naira, insecurity and ASUU strike have been a threat to the nation and improvements expected from his administration.
DEVALUATION OF NAIRA
One of the threats faced by this current administration is the devaluation of Naira. Prior to 2019, $1 was equivalent to N306.08 but as a result of the spendthrift and careless nature of this administration, the value of Naira has completely destroyed,as at May 2019 it was N360 – $1,in July 2021 the anouncement by the CBN of her withdrawal of forex allocation to Bureau De change operators in preference for commercial banks helped skyrocket it to N520 – $1 in the parallel market, and it has been fluctuating till date.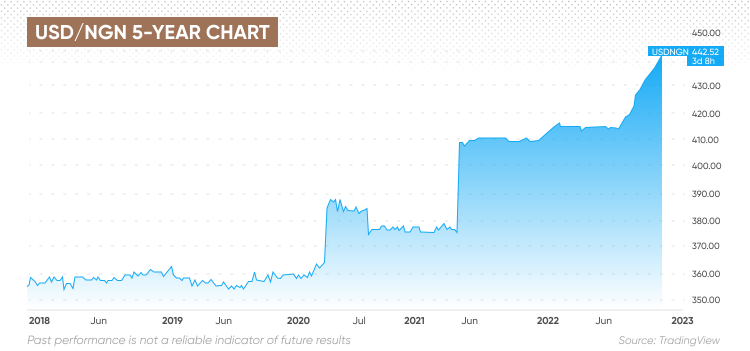 It has resulted into loss of purchasing power, inflation and other issues demanding changes. I will therefore like the incoming administration to expand our exports by encouraging SMEs to produce goods that can be exported such as cocoa, rubber, palm kernel oil, ginger, e.t.c. while also reducing importation of goods which we have comparative cost advantage e.g crude oil, the incoming president should work on fixing our refineries so as to reduce dollars expended on re-importation of the finished products of crude oil (petroleum). Also he should take measures that would help ease the pressure on the foreign exchange market in order to meet the high demand for hard currency in the country as suggested by the world bank. He should also work with the CBN to imitate what is going on in China by buying U.S government bonds and bring back the proceeds home. With all these been put in place then we can have an increase in the value of our currency.
INSECURITY
Another threat which seems to be the biggest of this administration is insecurity.Nigeria's insecurity challenge has grown beyond the activities of Boko Haram (the extremist terrorist group) into a calamity that is chronic in many areas and exacerbated by rising inflation and worsening unemployment (estimated at 33% as at Q4 2020). Nigeria is currently dealing with a variety of security issues, including banditry, kidnapping, farmer-herder clashes, livestock rustling, separatist agitations and the continuous insurgency of Boko Haram, with the majority of the incidents occurring in the middle belt and northern Nigeria, which represent the country's farming belt.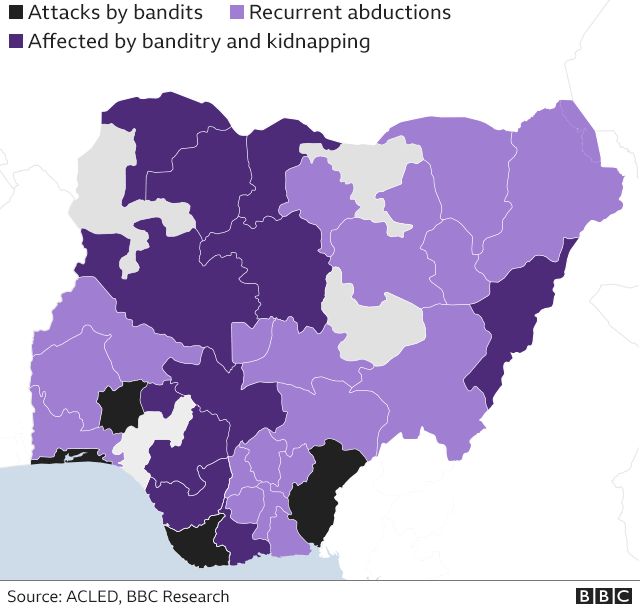 Thousands of Nigerians are abducted each year by heavily armed men known as bandits, and dozens of children in the North East are kidnapped from schools for ransom. According to SBM intelligence, in the first six months of 2021, 2,371 (FY 2020: 2,860) Nigerians were reportedly kidnapped while 10,366 (2020: 7,063) Nigerians were killed in 2021. Over the last five years (2016 – 2021), it is estimated that over ₦5 billion was paid as ransom to kidnappers, indicating that the country's kidnapping industry is witnessing a boom. According to the 2022 Global Terrorism Index, Nigeria ranks third in the list of countries most impacted by terrorism in Sub- Saharan Africa and is the sixth most impacted country in the world.
Therefore it will be important for the incoming president not to neglect this sector by; activating necessary regional cooperation internally as religious and ethnic intolerance is a major driver of insecurity, and also cooperation with neighbouring countries surrounding us (Niger, Chad and Cameroun);removal of non-competent armed forces, police and other security agencies and replacing them with new ones and optimally equip, train and fund them to respond quickly to security threat; recreating community relations with security just like a particular force do say that "police is your friend"; undertaking institutional reforms where necessary to secure Nigerians.
With the resulting effects on the agriculture sector where many farmers are deprived the opportunity to access their farmlands while some are forced to pay terrorist groups to gain access to their farmlands for planting and harvesting which in return yielded lower agriculture output, scarcity and higher food prices. Not only but also hinder access to raw materials in certain locations thus disrupting production cycles and driving up costs, then the need for security should be largely considered in the forthcoming administration.
ASUU STRIKE
Education is said to be the best legacy but when the legacy is not balance by then problems will be looming. Under this administration, the Academic Staff Union have embarked on strike twice, the first one in March 2020 which lasted for 9 months due to the pandemic on ground and unresponsiveness of the government to the academic body. While the second one in 2023 which came up as a result of the government failing to fulfil their promise which has been an agreement between both parties, making it 16 strikes in 23 years since 1999.
The consequence of this strike is a destabilised academic calendar resulting into an extra year for the students and delayed admission of new intakes. "An idle mind is a devil workshop" says a yoruba proverb, while the strike lasted, the country recorded increased cases of crime, rape and other forms of unrest which were attributed to the youth. The peak of 2020 being #ENDSARS protest witnessed the participation of many youth.
The incoming administration should therefore try to ensure strike free academic sessions by looking into the unresolved agreement which are; funding for the revitalisation of public universities which amount to N1.1 trillion; payment of earned academic allowances; adoption of UTAS (University Transparency Accountability System) as against government preference IPPIS (Integrated Personnel Payroll Information System); payment of promotion arrears and the renegotiation of the 2009 ASUU – FGN agreement.
We therefore encourage the incoming administration to execute the payment for universities revitalisation proposing spreading of the payment over a 4 – year period of his administration enabling the costs of meeting the obligations to be spread over four budget cycles. Secondly, he should put more efforts in terms of funds to be allocated into the education sector, a break- down of allocation to education sector in this current administration shows that the Nigerian budget for education In 2019 was 8.4 percent, 6.5 percent in 2020, 5.6 percent in 2021, 5.4 percent in 2022, in which all annual allocation was not up to 15 – 20 percent of annual budget as recommended by United Nations Educational Scientific and Cultural Organisation (UNESCO) which is a clear indication that Nigeria education sector is struggling to survive.
We recognise the fact that Nigeria is in debt, according to the Debt Management Office, Nigeria's total public debt stock as of June 30, 2022, was N42.84 trillion. As a matter of fact, our debt service cost outweighs our revenue another problem, but at this juncture I would not recommend borrowing or loan for the incoming administration, as it will result into additional debt but rather recommend him looking into our toxic and waste assets. Nigeria has assets wasting away all over the country, government should leverage on these assets to boost its revenue to enable her fulfil financial obligations. The idle assets exist in real estate and agriculture; are worth $900 billion according to an estimate by the U.S consulting firm Price Waterhouse Coopers in 2020. Economists say privatising these assets, which daily lose their real value through wear and tear- will generate worthwhile capital for the government.
In fact since these assets are depreciating by the day, like the Parliament buildings by the Race Course in Lagos, and the Federal Secretariat in Ikoyi. Government should sell them off holding 30 percent of its equity in case of misuse; when it would be recovered and sold again. Perhaps, government should go into government-private partnership or concession of these assets wast- ing away.
As for the mode of payment, the incoming administration should grant the academic union their wish for the use of UTAS as against IPPIS for peace to reign, coupled with the statement of the ASUU Calabar zone coordinator Dr. Aniekan Brown, IPPIS is a foreign work which the Nigeria spends an average of N5 billion annually for its servicing and which is done by a US based company which could have been an advantage to us if such amount is invested in our computer science/engineering faculties, at least we have students with potentials and creative mindsets even to the professors, and even UTAS being a Nigeria made system should be enough justification for the incoming administration to endorse UTAS for the academic union.
In conclusion, with the lives, future of students and parents being at stake, and the lagging behind of federal universities compare to their counterparts in private universities should be enough reason for the next administration to bring ASUU strike to an end.
This article have been able to share some challenges of this current administration in terms of devaluation of Naira, insecurity, and ASUU strike, and changes I and other citizens are aiming to witness come June 2023 to May 2027. Hopefully you find it useful our incoming president.
Popoola Mojirayo Sulthan,
University of Lagos.